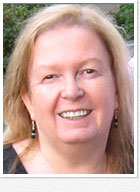 Jane Nichols Bishop
Mama Visa
Federal H-2B Work Visas for your Seasonal Staff
If you need international staff for a seasonal business but are troubled by the maze of federal requirements, we can help.
For more than a decade, Peak Season Workforce has successfully helped businesses - small and large - to navigate intricate government filings to successfully obtain H-2B work visas.
Our success rate with filing rules in recent years has been 100 percent.
As a client of Peak Season Workforce, you are personally guided through the process, step by step, by a skilled and knowledgeable team led by Jane Nichols Bishop, known affectionately worldwide as "Mama Visa" and Joe Bishop.
You may provide your own workers or choose from our roster of hundreds of carefully-selected men and women from around the world who are eager to work at your hard-to-fill, seasonal jobs.
When you can't meet your needs with qualified American workers, let us bring the world to you.